Bendigo Airport has received $4.5 million for an upgrade from the federal government, announced today just 30 minutes before it was pledged as an election promise by the Opposition.
Key points:
$4.5 million will be spent on an upgrade of Bendigo Airport
The Coalition's announcement came half an hour before Labor promised the same amount
The upgrade will include a new terminal, baggage area, better security and bigger car park 
A press release from the Coalition committing to the project was sent out at 11am before an election announcement at the airport by Bendigo MP Lisa Chesters and Labor's infrastructure spokesperson, Catherine King. 
The community led a determined campaign for an airport upgrade after Qantas started Bendigo-to-Sydney flights in March 2019.
The commercial flights have been a success with extra services added by the airline. 
The upgrade will include expanding the terminal, creating an indoor baggage collection area, security screening zone and more car parking.
A bigger terminal will allow more flights from Bendigo to other capital cities.
"It makes Bendigo more than a day trip; people can stay the night and it's a huge boost for the hospitality and tourism sector," said Rob Stephenson, acting chief executive of business advocacy group Be.Bendigo. 
War of words erupts
Ms King said she was not aware of the government's commitment to the project when announcing Labor's election promise.  
"This project has been rejected four times by the Liberal government in the Building Better Regions Fund, and thank goodness the council persevered," she said.
"Finally the Libs have come to the party, so good to hear."
"They've had five years to do it and they haven't," Ms Chesters added.
"It's a little too late, it shouldn't take an upcoming federal election for it to finally happen."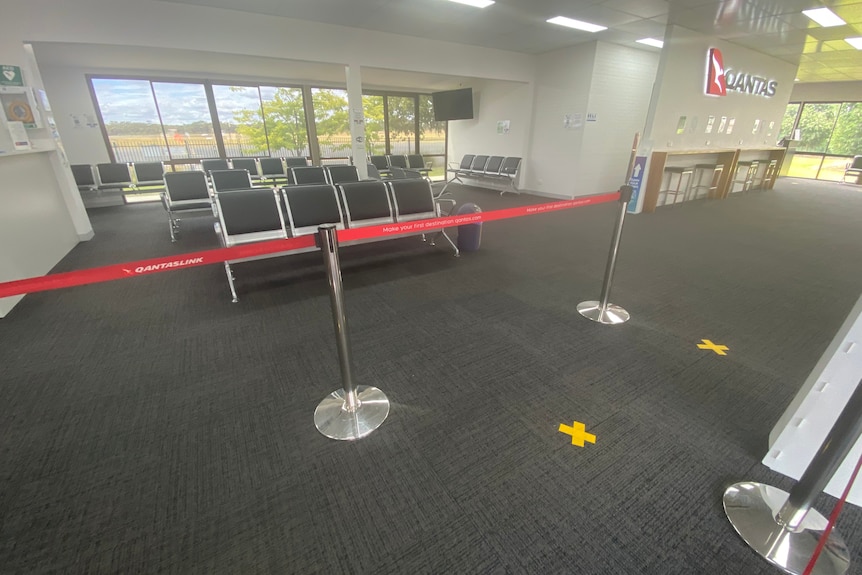 Liberal senator Sarah Henderson denied the funding was being announced to derail Labor's election pledge.
"It will start later this year and is due for completion by 2023, so we're getting on with it," she said. 
"This will spark almost $23 million in local economic activity, another 49 jobs and be a huge boost for the entire region."
Nationals MP for Nicholls Damian Drum said the City of Greater Bendigo was made aware of the government funding a month ago.
"That's normal business," he said.
"I've been working with Bendigo council for the last 12 months on this project."
Mr Drum said the airport expansion would benefit the wider region.
"It services a large area of Central Victoria from Kyneton and Castlemaine over to Kyabram and Shepparton."
New services
Despite the announcement clash, Ms Chesters said she would now focus on enticing airlines to create more routes from Bendigo. 
"I've already spoken to Qantas, I'm telling them Bendigo is booming — what's next? Is it Brisbane, Adelaide, the Gold Coast or Canberra? And I know they're looking at the numbers," she said. 
"Qantas is already taking bookings for Christmas Day this year, that's how confident they are in Bendigo."