Kangaroo Point residents living close to a popular Brisbane River marina have found an ally in a local councillor after a controversial decision to evict commercial tourism and hospitality operators. 
Key points:
Tourism and hospitality businesses at Dockside Marina have until March 4 to find a new location to operate from 
A Dockside Apartments precinct unit owner says the area is not suitable for commercial vessels
Gabba Ward councillor Jonathan Sri says allowing commerical boats will make residential boat use unaffordable
Businesses such as Prawnster, Brisbane Jet Skis, GoBoat and Yot Club have until March 4 to find new locations to operate from or risk having to close after two of the most difficult years for Brisbane small businesses.
The frustrating news comes after many operators claimed the Queensland Department of Resources and Brisbane City Council directed them to moor at Dockside Marina in the absence of another suitable inner-city marina.
However, this month's eviction notices to businesses were clearly from the state government department, which is responsible for seabed leases.
Dockside Apartments precinct unit owner Greg Wilson, who has lived in his unit at Kangaroo Point for 15 years, said all the land down to the river was private property and the marina was "essentially our front garden".
Mr Wilson said the Dockside Marina lease was for residents' boats and there were no amenities such as toilets or bins for business patrons or staff.
Locals being 'priced out of neighbourhood' 
Gabba Ward councillor Jonathan Sri, whose electorate takes in the marina, agreed that allowing commercial river businesses into Dockside Marina would price boat-owning residents out of the area.
"Personally I'd like Kangaroo Point to evolve as a more vibrant urban neighbourhood with more culture and nightlife, but exactly how that happens needs to be a democratic conversation where everyone gets a say," Cr Sri said.
"One element that's been overlooked is that if commercial activities at the Dockside Marina are formalised, this will likely lead to higher rents being charged for the berths, which in turn would lead to residential boat tenants being displaced in favour of more restaurant and party boats.
"I don't have any decision-making power in this matter, but I'm very mindful that it's hard enough to afford somewhere to live in the inner-city as it is, and the gradual replacement of residential marina berths with commercial berths ultimately means lower-income, long-term boat residents get priced out of the neighbourhood."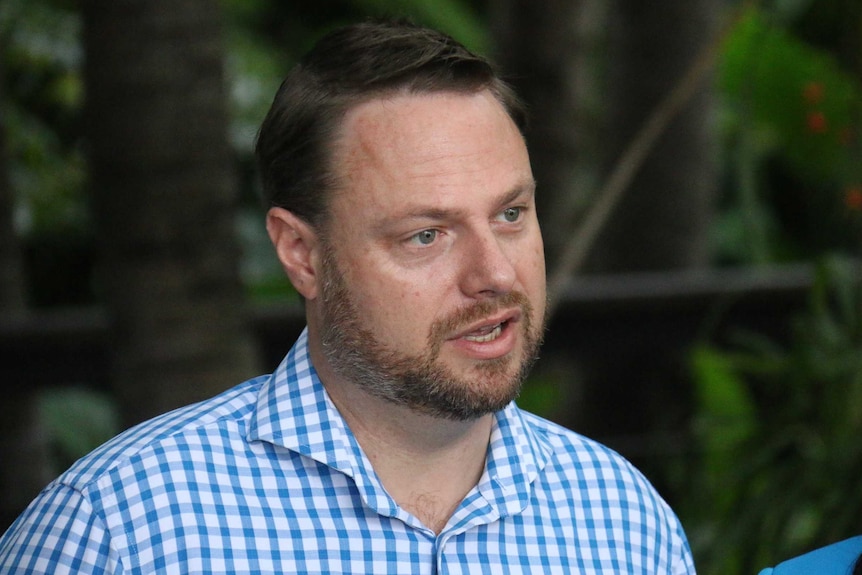 Brisbane Lord Mayor Adrian Schrinner sympathised with the commercial operators but said a solution had to be found by the state government.
"We're a decade away from the Olympics, and can you imagine if we went into that major tourism opportunity and we're letting our river businesses go broke because of this situation?"
Marina lease conditions under scrutiny
On Thursday, the Department of Resources issued a statement saying work was "underway across government to help businesses operating from the marina identify alternative mooring for the vessels".
However, the statement did not address claims that the department had directed businesses to moor at Dockside.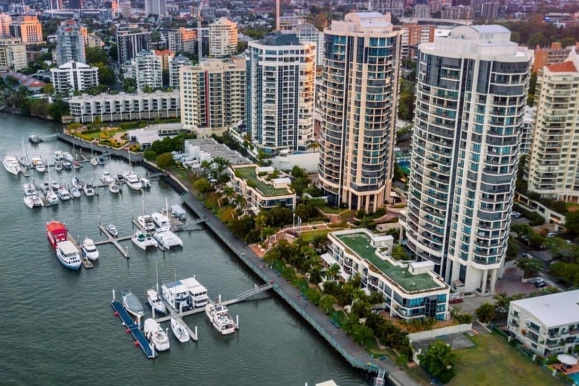 "The marina lease has been very close to a residential area. There have been numerous complaints from residents as well as other tenants," the statement said.
"The department has been pursuing these issues with the Dockside Marina lessee for some time and notified the lessee last week he has 28 days to stop all commercial operations at the marina.
"The government recognises the contribution these businesses make to Brisbane and its visitor and night-time economy, however lessees are required to meet the conditions on their leases."
Last year, Brisbane City Council revealed more than 30 inner-city boat moorings would be removed to make way for the Kangaroo Point Green Bridge.
The entire Gardens Point Harbour moorings will be removed from March, ending a long tradition of houseboats and visitors mooring on the river at the City Botanic Gardens.