The construction of a new freeway in Western Australia has blown out yet again to $1.25 billion despite major cuts to the scope of the project.
Key points:
A new freeway making the journey from Perth to Margaret River quicker will now cost $1.25b
The project has encountered a series of construction cost blowouts
More money will be paid for less work, with three major interchanges removed from the plan
The state government has revealed it will spend an extra $80 million on the Bunbury Outer Ring Road, which comes in addition to an extra $320 million promised by the Commonwealth a month ago.
The changes, announced ahead of this week's state budget, mean the $1.25 billion freeway will now cost more than $46 million per kilometre.
Transport Minister Rita Saffioti said the extra money would cover the increased cost of materials such as bitumen, bridge beams, reinforcements and diesel — which had gone up between 20 and 60 per cent.
"Whether it be new house builds, other buildings or projects like this, there are massive challenges on cost," she said.
But the increased cost came with a significant markdown in the works that were originally set to be built when the project was first announced in 2018, at a cost of $852 million.
The changes to the project's scope include the removal of several key interchanges and a promised 15-minute time saver for journeys between Perth and Margaret River abolished.
Too late to abandon project
Construction on the northern part of the Bunbury Outer Ring Road is already well under way.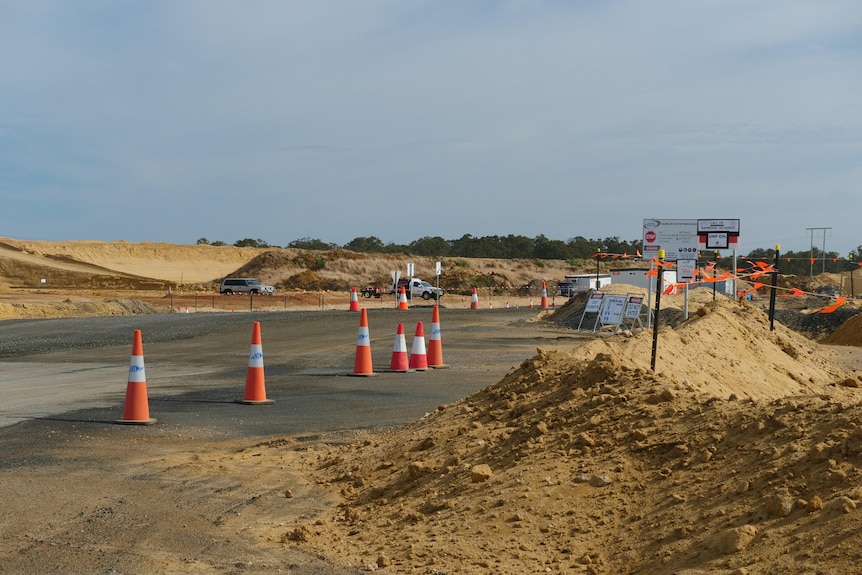 Ms Saffioti said the government was committed to seeing the project through.
"We do believe this project will be delivered and it will go on its original alignment."
Paying more to build less
The project had been touted by Main Roads WA as a "free-flowing rural freeway", but four bridges separating local and bypass traffic would be removed under the new changes.
Loading
The changes mean drivers looking to bypass Bunbury would instead have to negotiate a set of roundabouts.
The on/off ramp interchanges at Wireless Rd and Lillydale Rd would be replaced by roundabouts, meaning cars and trucks would have to stop for turning traffic.
A major interchange at Willinge Drive giving heavy haulage trucks direct access to Bunbury's port would also be left as a roundabout, as would an intersection with South Western Highway near Bunbury's airport.
South West Liberal MP Steve Thomas said the new road was a "second rate" solution to traffic woes in the region.
"It will certainly not be a freeway, there will be more stoppages, more traffic and more delays," he said.
He said the region was getting something that was a bit better than what' was there at the moment but not as good as what was ultimately planned.
Ms Saffioti said even with the reduced scope, the road would still deliver "significant" time savings and safety benefits as Bunbury's population grew.
Money could be better spent
Labor candidate for Forrest Bronwen English suggested the money being spent on the road could be better spent elsewhere.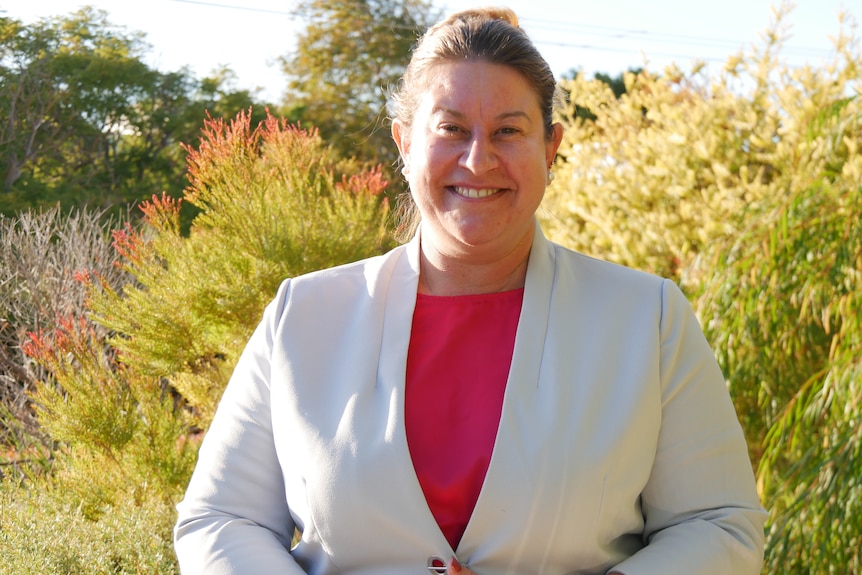 "A billion dollars can be spent, let's say, millions of times," she said 
She said she did not want to see the project scrapped because the groundwork and infrastructure was needed.
"But I am saying that a billion dollars is a lot of money that could have been spent in a lot of areas," she said.
Ms Saffioti also defended the state government's decision to move forward with the contentious southern leg of the project amid community concern from Gelorup residents and environmentalists.
The southern section cuts through the Bunbury suburb of Gelorup and is yet to be given the final tick of environmental approval.
Recently, WA's Environment Minister, Reece Whitby, put his support behind the road despite admitting it would have a "long term and ongoing impact on the local environment, particularly in Gelorup".