Q: Are the comments from China's Ambassador to Australia – he said in an opinion pace in the Fin today that Beijing's growing cooperation with the South Pacific is not a security threat to Australia. How does that rhetoric fit with China's Foreign Minister visiting the Solomons on the eve of the election next week. Were you aware of this? Did you have advance warning of this?
Scott Morrison:
I don't have… You won't be surprised to know that I don't agree with the Chinese ambassador to Australia who is writing in the Australian Financial Review today that Chinese government interference in the Pacific is of no consequence. I think it's of great consequence.

I think it's of great consequence. I don't want to give any amplification for the views of the Chinese government. I support the Australian national interests, not the Chinese government's view of what national interests are, whether it be in Australia or across the Pacific and that's why I've always taken a very strong stance on this, a stance that I've been criticised for right across the country. I've even been criticised by the Labor Party for the strong position that I have had in standing up to the coercion of the Chinese Government.
Q: He's visiting the Solomons next week. Are you worried about that.
Morrison doesn't answer.
Q: On superannuation, will you guarantee it goes up to 12% under a government you lead? And what will that do to business as soon as we haven't made any changes to the legislation.
Scott Morrison:
We stand by the changes as we set out.
Q: You said in recent weeks there is no magic pen to raise wages, that Labor's policies to raise wages are make-believe. But now you're arguing that Labor can raise wages and that it would be too high, that it would be dangerous. Can government raise wages? Or can it not?
Scott Morrison:
No, no, I think you've misunderstood my point. My point is the Fair Work Commission is an important institution in how our economy is run and the fact that decisions about wages are made by such a body like the Reserve Bank makes decisions on interest rates, that provide stability in the economy. It provides certainty in the economy.

So if you were a small business person, you can have confidence. If you're a prime minister or a treasurer, and you're just careless about these things, you're loose with things and run off at the mouth about where you think wages should or should not be, that can precondition inflationary expectations in the economy and it can actually become a self-fulfilling prophecy and that's why – my issue is we all want to see wages increase but I don't want to see reckless behaviour in how the process should work and this is where Mr Albanese has failed.

He has had three positions on the one thing on one day. He knows he got that wrong. He knows he acted recklessly, and he's been trying to cover his tracks ever since.

What I know is the way that he would be running the economy is that not only would you see inflationary pressures which means that you would be paying more than you otherwise would have to – we've got global forces putting up inflation – but any potential support you might have got in wages would be clawed back in even higher interest rates and even higher inflation. See, that's not how you manage an economy. He doesn't understand the moving parts.

He doesn't understand the complexity to the global economy. That's why he is a great risk.

And that's why a vote for Labor could make things far worse. We're facing serious challenges in this space and he just does not have the comprehension of these issues to handle them.
(The Fair Work Commission makes the decision. Governments, including the Howard government, have in the past put figures on what it thinks the minimum wage should be)
Q: I have a question regarding childcare. Labor has a policy that will help more families. Doesn't better childcare support boost productivity? And what's wrong with spending money to get women back into the workforce sooner?
Scott Morrison:
As I set out last night, 1.1 million women have come into the workforce under the strong economic policies that we have put in place. Workforce participation of women has risen to record levels under the economic policies that our government has put in place.

The gender pay gap has fallen from 7.4% to 13.8%, which means – no, no, these are important… These are really important points because the question is about participation and I'm saying the policies our government has put in place which has strengthened our economy means the gender pay gap has come from 17.8% down to 13.4% and what – sorry, 17.4% to 13.8% and that means that women today in the workforce are $70 a week better off on average than before we came to government.

Now. These policies are working. Now, when I was Social Services Minister, we redesigned the childcare system, which ensured that we ensured that those who were on lower numbers were getting up to 85% rebates on their childcare.

Now, that's a place where you're not making choices about whether you're going to work or not. You've got no choice.

Everybody's having to work in every single way they can and often taking more than one job. And when I redesigned the childcare system, I made sure that those who needed it most got the most support.

And I can tell you after that happened, the childcare out-of-pocket expenses increasing costs ran at 1.2%.

Now, under Labor, it was running at 3.1% growth. So after we put our changes in place, it actually decelerated the rate of increase in out-of-pocket expenses.

You know, in the last quarter, Mr Albanese said this last night saying it was going up. In the last quarter, in the March quarter, out-of-pocket expenses for childcare flatlined. It didn't go up. They flatlined.

Now, that was in a quarter where we saw inflation go up by 5le.1%. Admittedly less than it is in New Zealand, United States and UK and many other countries, but our policies are designed affordably to give support where those who need it most get that support. And on top of that we provide those services in block funding grants to disadvantaged communities.

What I learned when I was Social Services Minister is that's one of the most important ways to turn around the lives particularly of young Indigenous children and that's where so much of our block funding has gone, into those Indigenous communities, to support that early childhood education. So these issues aren't about just spending lots and lots of money.

I mean 90% childcare rebates for everybody costs around $18 billion over forward estimates and it costs $63 billion over a decade and my only question to Anthony Albanese on this, on everything, is where's the money going to come from?

And what we know is in this election, he can't answer that question. He has all sorts of thought bubbles lying out there with no costings. He doesn't know how to pay for it.

He doesn't know how to run an economy. He doesn't even understand the economy and he doesn't know how to manage money. That's why Anthony Albanese in charge of the economy can make things worse, not better.
Q: Do you think the Prime Minister is being hypocritical when it comes to repeatedly announcing mental health support but then supporting Ms Deves comments on trans, and also thank you for sharing your own experiences. How are you finding the pressures of the campaign?
Scott Morrison
Look, I think a campaign is, you know, an additional layer of pressure that, you know, anybody would be feeling. All of you, I reckon, are feeling it as well, just quietly.

So, I think, yeah, it definitely adds to the challenge. I was talking to my friend Rick before from Relationships Australia, and he was saying, you know, that generally in our days anybody that experiences those challenges, you work out strategies and you have tools in place and they usually involve things like exercise and sleep and, you know, maybe finding some time to meditate.

And of course some of those things go out the window in a campaign so that adds to a bit of pressure but I'm holding up OK. Thanks very much. In relation to the other question that you asked, I'd refer to what I said earlier…
Q: But is it hypocritical of him?
Morrison:
Look, I think there is a place for having the conversations that we are having and I don't think that we should necessarily seek to censor people. But what I would say, as I've said before, is and – and I think that the Prime Minister understands this as well – is that when we're talking about people, whoever they might be, we should always seek to do that in a way that is respectful and is not damaging to people's mental health.
Q: Your colleague Fiona Martin appears to have confused her challenger with another Asian Australian. Is it fair for Asian Australians to be stereotyped or generalised in this way and do you think Sally Sitou deserves an apology?
Scott Morrison:
Dr Martin has already made statements on that issue today and no, that wasn't the case.
Q: Her defence doesn't make sense.
Morrison:
I'm sorry. I don't accept that. She's made that statement clear! She didn't run in Cabramatta. She's made a statement and I refer you to the statement. She's made it clear.
Q: Polls today showed that Labor looks like it would win the election if it was held today. Is this where you expected to be nine days from the election?
Scott Morrison:
The election is in the hands of the Australian people. It's not in the hands of pollsters or modellers or anyone else. It's in Australians' hands. And I set out very clearly last night the risk that is there.

I said, rightly, that the Liberals and Nationals, the Liberals here, particularly in the seat where we are today in Bass with Bridget Archer, is the strong, responsible, and safe choice because Australia is facing some of the most difficult challenges and uncertainty that we have seen since any time since the Second World War.

And in our government, you have a known quantity. You have a government that understands the economy, that isn't loose with the economy, that isn't loose with how the various elements of the economy work. Yesterday, we had Mr Albanese on the issue of wages be yes, no and maybe.

Now, that is not someone who knows what's going on in the economy or how you manage an economy, and he would-be the prime minister.

Now, we need someone who is up to the job, not someone the job is too big for them. We need someone who understands how the economy works and knows how to manage money.

And today you've heard from the Treasurer and the Finance Minister and they said it very clearly – not one policy during this election campaign has been committed by the Labor Party and Mr Albanese for costing. Not one. Not one.

And so he can make all sorts of claims but you know the ability to do things in government like what we're talking about here – doubling mental health funding – you can only do that if you know how to manage money.

And few don't know how to manage money – and let's not forget there's never been a Labor lead another the past past that has trust Mr Albanese with the financial portfolio when they were leader.

They haven't let him anywhere near the till and my view to Australians is don't let him near the till. He don't know how much things cost. He doesn't know how the economy runs. He didn't even know what the unemployment rate was and the cash rate and he's loose with the economy.
Q: Prime Minister, do you stand by your claim that the $500,000 compensation claim being negotiated for Rachelle Miller does not involve claims against Alan Tudge? And if the Cabinet minister was involved in such a claim, you would be told?
Scott Morrison:
Well, that was the advice that I received from the secretary of the Department of Prime Minister and Cabinet.
Q: Are you being briefed on the contents of the claim?
Morrison:
Well, I can't be.
Q: It does name Alan Tudge and it also names Michaelia Cash.
Morrison:
I can't be briefed on that. My only advice was that it hadn't been settled. That was my last advice. If there was any matter there that went to the conduct of any minister, any minister at all, that related to the ministry or standards, then I would be advised of that, and I have been advised of no such matters that would require my attention in relation to the ministerial standards. We had an independent inquiry into those matters and that independent inquiry did not find any basis for any action in relation to the ministerial standards.
Q: Are you satisfied with the Prime Minister's commitment to prioritise religious discrimination ahead of protections for LGBTQI students through the sexual discrimination act, sequentially, as he's described t given there will be a gap between the RDA passing and protections for these incredibly vulnerable students?
Bridget Archer:
Well, as the Prime Minister has already said, our views are well known and we will continue to work through those issues in the party room, not just myself, but others. The Prime Minister, as we do, with all issues, and I'm committed to doing that
Q: This is obviously a very important topic for you. Thank you for sharing with us what you have been going through as well. When it comes to the mental health of transgender communities here in Australia, are you worried about the mental health of the transgender community when you have got Katherine Deves, a Liberal candidate making her views very clear, then you have got a prime minister that is standing behind her. What are your concerns for that community when it comes to their mental health combo?
Bridget Archer:
My concern is with the mental health of all Australian. We know and I have spoken previously that LGBTIQ community members are some 15 times more likely to suffer mental health challenges and a risk of suicide.

I think we all should be very mindful of that. There are discussions that are important and can be had.

I am not to say that we should not have those discussions but I have always said and I will continue to state is when we talk about people, whether whoever they are, that we should do so with kindness that we should do so understanding that people are vulnerable and marginalised and I don't think it matters who people are we can who people are. We can all do better.
Q: There is no doubt that your government has invested in this space. Mental health experts are telling me it is still not changing things enough. We know that self-harm rates, hospitalisations as a result, going up, suicide rates are not going down. When you are ready to invest $100bn in submarines that won't hit the water for decades. Why are we not seeing that level of investment in mental health? ?
Scott Morrison:
This is a difficult challenge, there is no doubt about that. That is why we have doubled our investment to over $6bn a year, which is what we invest in mental health every year. It was around $3bn when we came to government …

It is the work we have seen with Headspace it has led to world-leading work done on early youth psychosis. The finish line keeps proceeding from you when you are dealing with these challenges. That is the hard part of government. You have to keep growing your economy, to keep being able to invest in the services that can completely change people 's lives.

On suicide deaths, one of the most remarkable things during the pandemic – and we have to be careful with these statistics and I appreciate that – but in 2019, we lost 3,318 people to death by suicide. In 2020, we lost 3,139. That was a fall of 179. That was in a year of pandemic.

One of the things that we did during the pandemic was address the physical health needs around what was necessary to combat Covid. We were one of the countries that actually did more than any other to address the mental health needs of the country as it was going through this incredible trial.

We will see ultimate figures come out for the 2020 year, but I can tell you at the start of the pandemic one of the things concerning Greg and I greatly, was we would see a soaring in those rates. A soaring in those rates. And we didn't.

I think that is an extraordinary testimony to the many services whether they be Lifeline or Kids Helpline or Beyond Blue, or the many other services that we invested heavily in, including Headspace, to get Australians through that incredibly difficult period. We have great tools here and great services in Australia. World-class.

They can help people live with mental health challenges, overcome mental health challenges or to prevent finding themselves in the situation. Some of the best in the world and is a government we have been investing, developing and pioneering them. My government will always do that. That is the dividend of the strong economy that we have put in place.
Of this $55m announcement, $45.6m is federal money and $9.4m is coming from Tasmania.
Of those funds, $24.7m will be spent on existing services and building three additional head to health satellite clinics, including specialised treatment for children.
The partnership on mental health funding will be rolled out with every state.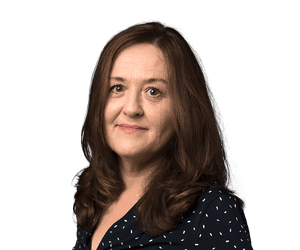 Amanda Meade
Seven's The Great Debate: The Final Showdown had an average audience of 527,000 metro viewers, building a significant audience after Big Brother despite finishing after 10.10pm.
The audience was lower than Channel Nine's 641,000 on Sunday night, which had a stronger lead-in from Lego Masters.
But Seven's leaders' debate built on the small Big Brother audience of 379,000 and ensured Seven won the night.
Aired on Wednesday at 9.10pm, Seven's debate format with Mark Riley as a single moderator was more sober and controlled than the one on Sunday night on Nine.
Anthony Albanese was declared the winner of the final leaders' debate by about 150 undecided voters watching the debate live from pubs in seven marginal seats.
Scott Morrison makes new mental health announcements
Scott Morrison is announcing a $55m mental health partnership with the Tasmanian government in the marginal seat of Bass:
When I became prime minister about three and a half years ago, ensuring that mental health was getting the support it needed and that we would make greater strides across the country with people living with mental health challenges every day, those challenges that come from the disruptive things that can happen in your life or those who have just struggled with it from a very young age. It's real. It's debilitating.

It can rob people of their quality of life. And this is one of the most tangible things we can do to help people improve their quality of life, is by ensuring that they have mental health services that they can access, that we're destigmatising issues of mental health. Our government has been on a mission for this for many years, as we sought to continue and build support services available.
We know Scott Morrison is not keen on the minimum wage keeping pace with inflation and Anthony Albanese is wavering a bit too by not saying it would be in a post-election submission by his government to the Fair Work Commission.
But some things do get indexed to consumer price inflation, such as student loans under the higher education contribution scheme.
No wonder, then, that the National Union of Students president Georgie Beatty senses "just plain hypocrisy" in the government's argument that wage increases at the pace of inflation would be "reckless".
Many students, of course, hold down those one-in-four jobs paid the minimum (now at $20.33 an hour) in retailing and hospo.
Beatty, who was speaking after the first of two days of strike action by staff at the University of Sydney over poor pay and conditions, said student debt itself was ballooning even before the higher CPI-linked repayments kicked in.
"It's not just that our fees are based on a much higher rate of inflation than our wages," says Georgie Beatty, NUS president. "Students are really feeling the brunt" of higher prices, as the cost of rents, food and other costs increase.
"It's that Scott Morrison's 'job-ready graduates' fees meant we also saw unprecedented fee hikes with arts degrees going up by 113%.
"Students are questioning how we are going to pay off these increased fees when we are facing increased cost of living, insecure work and we haven't seen major wage growth in most of our lifetimes."
A spokesperson for employment minister Stuart Robert says the Hecs-Help arrangements were "working to support a record number of Australian students participate in university and ensure that tertiary education does not have a cost barrier at the point of entry":
HECS-HELP loans are only paid back when individuals meet the income threshold and these loans are free of real interest.
("Real" interest is an interesting point because many loans are – so far – rates lower than the headline if not underlying inflation rate. When they turn positive, which they must eventually, nominal repayments will soar.)
The Greens, who are campaigning to "wipe student debt", said the discrepancy between how student debt and wage rises was treated demonstrates the government's priorities.
"If student debt can be automatically lifted with inflation then wages can too," Greens leader Adam Bandt said. "The Greens want to change the law to lift the minimum wage to 60% of the median wage and to guarantee wages in female-dominated industries rise at least 0.5% faster than CPI to close the gender pay gap."
Data from the OECD shows the minimum wage as a proportion of median pay packets has been on a long-term declined since at least 2000. The average for OECD members has increased over that time.
"It's disappointing Labor won't make a submission to the Fair Work Commission to require a lift to the minimum wage, something the Greens have done and will push for in the next Parliament," Bandt said. "We need a full-court press on lifting wages now."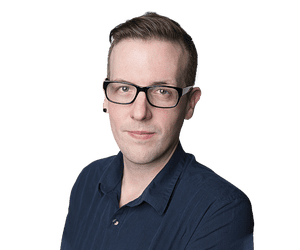 Josh Taylor
The prime minister's office has missed deadlines to hand over text messages between Scott Morrison and Barnaby Joyce during Joyce's time as drought envy, and for documents related to the Angus Taylor City of Sydney doctored document scandal.
The Office of the Australian Information Commission ruled in April that PMO must process both freedom of information requests from 2019, rejecting claims by Morrison's office that the PM's duties meant he was too busy to handle such requests.
The deadline for those requests was last week but neither applicant has received a response so far.
A similar request for texts between Morrison and his prominent QAnon conspiracy theory-promoting friend Tim Stewart was rejected by PMO again last month on the grounds that the texts were not documents of a minister.
Unfortunately there is no way to quickly force a decision to be made in the next nine days. Under FOI law, when a deadline is missed, a request is "deemed refused" and then it can go back to the OAIC for appeal.
Which, based on the timing of the first review, could take two more years. That's if Morrison wins the election. If he loses, the request would then fall to the next PMO to cover, and the documents are very unlikely to be retained for the incoming government.
Federal court dismisses James Ashby's legal costs request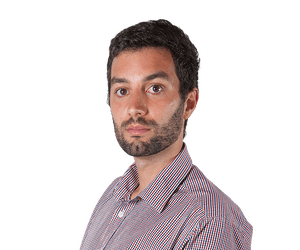 Paul Karp
The full federal court has dismissed Pauline Hanson chief of staff James Ashby's appeal seeking a $4.5m act-of-grace payment from the commonwealth for his legal costs in his dispute with former speaker Peter Slipper.
Ashby had argued that a decision to refuse the payment constituted "adverse action" in breach of the Fair Work Act, and was unfair because Slipper's costs were paid by the commonwealth and his were not.
After two decisions going against him in January and July 2021, Ashby appealed.
On Thursday, Justices Anna Katzmann, Wendy Abraham and Scott Goodman dismissed the appeal with costs.
They found that Ashby had sought to re-argue his case that a delegate of the finance minister did not have authority to refuse the payment but had not shown error by the primary judge.
They said there was nothing that required the decision on the act-of-grace payment to be made subject to constraints in the Fair Work Act, and that Ashby's argument was "circular" in that it assumed the correctness of his own construction of the laws:

In summary, there is no merit in either ground of appeal.
Alan Tudge will be the education minister if Scott Morrison wins the election, the prime minister confirmed last night.
Morrison conceded Tudge was now a "minister without a portfolio" under questioning from Mark Riley, after last year saying he was stepping away from the frontbench, and then at the beginning of the election campaign admitting he was still a minister.
So given that he is still the education minister, Daniel Hurst had a look at what contact he has had with senior education department officials.
Not a lot is the answer:
The third was a WhatsApp exchange between a senior public servant and Tudge.

"Hi Minister," a senior departmental officer wrote on 3 December.

"Hope you are doing ok. Tough day – hope you have some support wrapped around you. Take care."

Tudge replied three days later.

"Appreciate the message," he said. "Yes, had better days."