The Reserve Bank has released the minutes from its 3 May board meeting when the central banks surprised almost everyone and lifted its cash rate target from the record lo 0.1% to 0.35%.
At the time, some prominent economists including Gareth Aird at the CBA said the RBA would hold off until its June meeting because Governor Philip Lowe had repeated how he wanted to see the March quarter CPI and data on wages before moving. As the latter was not out until 18 May (tomorrow), Aird and some others assumed the first rate rise would not happen until the June (post-election) board meeting.
Anyway, today's release of the minutes suggest that the members only considered three options, and all of them were for a rate rise. The 15 basis points option (which most economists predicted) was one of them, a 25bp option (which nobody picked, but was what the bank opted for), and an even higher increase to 40bp.
The smaller of the three was rejected as that stance was deemed "very stimulatory", and was also inconsistent with an historical practice of raise rates in 25 bp moves. (A little surprising that history should be a factor since that 0.1% was a record.)
An argument for an increase of 40 basis points could be made given the upside risks to inflation and the current very low level of interest rates," the RBA said in the minutes.
In the end, the board opted for 25bp since that size "would help signal that the Board was now returning to normal operating procedures after the extraordinary period of the pandemic".
And anyway since the board meets every month (save January), the RBA would "have the opportunity to review the setting of interest rates again within a relatively short period of time".
As we saw in an earlier post here today, investors are predicting the RBA's cash rate to climb at a rapid pace, reaching 3% by next March.
Oh, and what about wages? Well in the end, Lowe and other board members were satisfied with what they saw from the bank's 'liaison program" that found "labour costs were rising at a faster pace and that this was likely to continue".
Looking ahead, growth in the [WPI] was forecast to be around 3.75% by the end of the forecast period, which would be the fastest pace since 2012," the minutes noted.
Since that meeting, though, we've also seen the RBA's quarterly monetary policy statement, which noted that it won't be until 2024 – according to its forecasts – that wages will rise faster than inflation.
Worth keeping in mind given the recent political debate over what the Fair Work Commission will recommend for pay rises for those on the minimum wage. We'll know who'll be making that decision tomorrow, with a verdict due in late May or early June.
If you can help Luke out, let him know
I wanted to wait until the transcript came out because I wanted to include the questions, and here they are. Josh Frydenberg was asked about the Victorian Liberal MP Bernie Finn today and the state move to expel him from the party.
Frydenberg was not impressed with having to answer these questions:
Q: Should Bernie Finn leave? Should Bernie Finn leave the Liberal party now over his abortion comments?
Frydenberg: It might surprise you. I'm not up with every comment that Bernie Finn, as a state member of parliament, has said.
Q: No, but you're the leader of the Victorian branch of the Liberal party and you'd be aware of the comments.
Frydenberg: Well, firstly, let me just say this to you. Decisions about the membership of the state parliamentary party will be ones that you can put to Matthew Guy, not to the federal deputy leader and the treasurer and the member for Kooyong.
Q: But I'm told the federal branch been involved in this motion.
Frydenberg: Again, I would say on state parliamentary matters. You leave that to Matthew Guy.
Q: I've spoken to Mr. Guy.
Frydenberg: OK, good. And I will focus on the national.
Q: That's what he, that's what he told me.
Frydenberg: I will focus on the national scene ahead of the election in just a few days time.
There are 17,228,900 Australians enrolled to vote.
And a big chunk of them want this all over and done with.
Yesterday it was housing and then darts with the over-50s.
Today it is housing and now tea with the over-50s
Sarah Martin has your Coalition costings covered:
The Coalition says spending cuts across the public sector will deliver $3.3bn in savings to pay for its election commitments, as the government turns the pressure on Labor to submit its plans to Treasury for costing.
The treasurer, Josh Frydenberg, and finance minister, Simon Birmingham, released the Coalition costings in Melbourne on Tuesday, revealing that the proposed increase to the public sector efficiency dividend and changes to super contributions would offset the $2.3bn in new spending promises made by the Coalition since the beginning of the election campaign.
This would deliver a $1bn improvement to the budget bottom line over the four-year forward estimates period, with $386m of this coming in 2024-24 when the deficit is forecast to be $42.5bn. Cumulative deficits over the next four years total $223bn.
Albanese says climate action would be his legacy but rules out raising 2030 target
Josh Butler
Anthony Albanese claims that "acting on climate" would be his "legacy" in parliament – but simultaneously ruled out raising Labor's 43% 2030 emissions reduction target.
Asked a few questions in a Q&A session after the Perth leadership breakfast, Albanese said he'd take WA premier Mark McGowan to a footy game over Annastacia Palaszczuk if he had a spare ticket, and admitted that the last few weeks have "seemed like a very long campaign".
Labor's climate plan is being panned by a Coalition scare campaign as a "carbon tax". Albanese, asked what his legacy would be – win or lose on Saturday – and he sat thinking for several seconds before answering "acting on climate".
But asked "will you increase your climate targets if that's a condition of the teal independents" in a potential hung parliament, the Labor leader gave a flat and instant "no".
Asked about his gaffe in forgetting the unemployment and interest rate in the first week of the campaign, Albanese admitted he was "not perfect".
"I'm human and one of the things that we need to do is to own it. We're not perfect. And I had an issue with with memory recall, and I didn't blame someone else," he said.
"Will I make a mistake in the rest of my life? Probably. The point is how you respond. That's the key. Everyone makes mistakes."
The Labor bus is off to a press conference with McGowan at a manufacturing facility. Albanese is expected to speak in the next half hour, before leaving WA and heading back to the east coast for the rest of the week.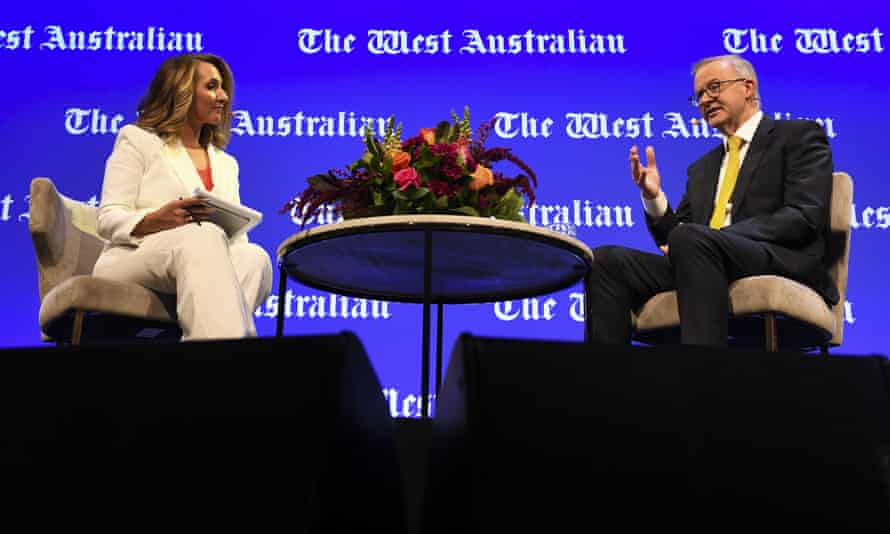 Another week, another drop in the ANZ-Roy Morgan's survey of consumer confidence.
This time it's down another 1.3% to a level not seen since mid-August 2020. Only New South Wales and Queensland saw increases.
One measure, "Time to buy a major household item", fell 2.7%, dropping 14.7% over the past three weeks – which of course coincides with the high CPI figure at the end of April and the subsequent RBA rate rise on 3 May.
ANZ's Head of Australian Economics,David Plank, said the fourth week in a row of sinking consumer sentiment was "mainly driven by drops in the sub-indices that capture the financial situation compared to a year ago".
"This suggests that cost of living concerns are front and centre for consumers," Plank said. "Confidence was 2.7% lower for people who own their home, while it rose 0.5% for people who are renting".
Household inflation expectations rose 0.2ppt to 5.3% amid higher petrol prices, and that's an issue for the RBA because that's what they are trying to avoid getting out of control. (Fuel prices above $2 a litre seem increasingly common in Sydney and Melbourne at least – so much for that 22.1 cent cut in the excise.)
Investors aren't really budging on the prospect of a rapid run-up in the cash rate. Market economists are doubtful the rate will really rise another 1 percentage point by August from 0.35% now, but that's what investors tip.
And spotted at Sydney Airport this morning, an "election sale".
I'm wondering how many people think, yes, 21 May is the time for a spending spree … other than politicians, of course.
We've heard a lot about Aukus from Scott Morrison this campaign – but what has moved on it?
Daniel Hurst reports:
Scott Morrison's Aukus middleman has not lobbied any US officials since the landmark security deal was announced, despite a previous agreement with the prime minister "to engage with US personnel to facilitate Australia's engagement with US and UK per Aukus agreement", according to a newly filed document.
Prof Donald Winter, a former US navy secretary, was serving as the prime minister's special adviser on naval shipbuilding when the deal to enable Australia to access America's nuclear-propelled submarine technology was revealed.
A new filing to the US foreign lobbying register shows that, since the Aukus announcement, Winter has received about $62,560 from Australia's Department of the Prime Minister and Cabinet for "consultations re shipbuilding".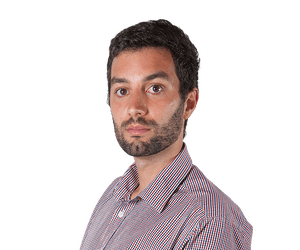 Paul Karp
Scott Morrison has spoken to Mix 104.9 in Darwin, about the change in chief minister from Michaela Gunner to Natasha Fyles and other local issues.
Morrison said he had congratulated Fyles and will work with the Northern Territory government, but urged voters to "support the [Country Liberal party] make the territory stronger" at the federal election. Asked about crime in Alice Springs, Morrison pointed to a $14m investment in programs including youth early intervention programs.
He said:
We need the territory government to get on top of law and order issues in the territory … We're willing to be a partner.
Morrison was also grilled on why petrol prices don't seem to be coming down, despite the government halving the petrol tax in the budget, a cut of 22c per litre.
Morrison claimed there are "strong laws" to prevent petrol stations pocketing the savings and not passing them on to consumers, warning they "can be prosecuted" – but the enforcement solution was super vague, he asked territorians to report "specific bowser prices" to the competition regulator. Prices "will move around – they go up and down", he said.
Just speaking for myself – I'm not sure how a person at the petrol bowser can tell if prices drop for a bit then increase whether they've actually received the benefit of the tax cut or been scammed.
Scott Morrison is now appearing on the Seven Network's morning show (this is minutes after he appeared on the Nine Network's morning show).
And he is once again defending the Coalition's housing policy. Asked about the criticism of economic analysts that the policy will drive up prices, Morrison says:
Analysts usually own their own homes. I am trying to help people buy homes, it was hard 30 years ago, and it is harder now. It is really important that people have choices about how to use their own money. We are ensuring that once you have used your super to invest in your own home, after you sell your home down the track, or perhaps if you choose to refinance, then you can pay it back into your superannuation, but what you put into it, and the capital growth you had, and that is all tax-free, it is a good investment for your superannuation, get you into the housing market early. When you get to the end of your retirement, if you do not own your own home, then you do not own your own home, then you are worse off, so this enables us to achieve two goals, stronger retirement savings, and ensuring that Australians can own their own homes sooner with their own money, not having the government own your house.
(Technically the bank owns your home.)
Albanese says his 'twin' political goals are 'social good and economic growth'
Josh Butler
Anthony Albanese has begun his speech to business leaders in Perth. The Labor leader said his "twin goals" in politics were "social good and economic growth".
Australia needs a plan to create an economy where we have high wage jobs and we have economic growth without increasing inflation.

Our economy is crying out for leadership and reform – but getting neither.
Barely two minutes into his speech, Albanese poured praise on his "good friend" the Western Australia premier, Mark McGowan, talking up his "true character and true leadership". In a place as parochial as Perth, both Albanese andScott Morrison have been tripping over themselves to plug their links to the Emperor of WA.
The only gripe I have with Mark McGowan is that he has set a bar that can't possibly be reached by those of us who are seeking to win an election.
Albanese talked up Labor's morning announcement of $1.5bn for medical manufacturing under its National Reconstruction Fund.
Australians should be able to access medicines, vaccines and medical supplies when we need them. We cannot afford our health and wellbeing to be hostage to global supply chains.

But more than that, we have medical innovation and world-class science happening right here.
Albanese talked up Australia's record in producing scientific breakthroughs, but criticised the Morrison government's settings which he claimed "commercialise that science as poorly as any country in the OECD".
He also announced a joint funding commitment with the McGowan state government to commit $50m for an Aboriginal cultural centre in Perth, encouraging business leaders at the breakfast to also join the project.
This has the potential to be an important place to celebrate First Nations cultures. To recognise that our continent is home to the oldest continuous culture on earth. A place for learning and for sharing.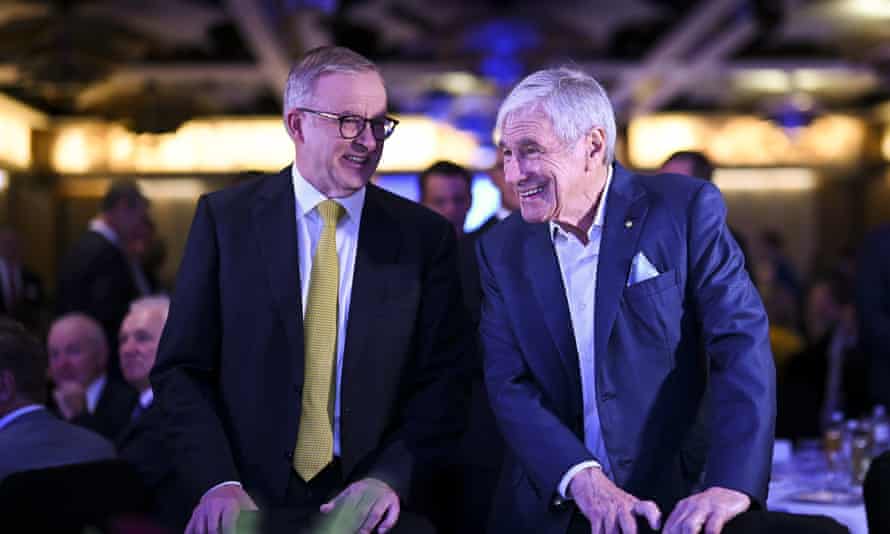 Coalition's super for housing policy 'informed by Treasury analysis', PM says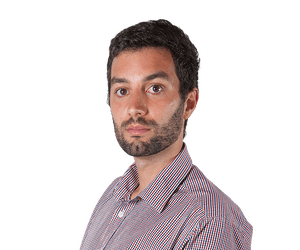 Paul Karp
Scott Morrison is speaking to Channel Nine's Today Extra about the Coalition policy to allow first home buyers to withdraw up to $50,000 from super for housing.
Morrison said the policy is "informed by Treasury analysis" which is curious because for two days now he has refused to release modelling underpinning his claim that it will have only a "marginal" impact on prices.
Earlier, Morrison deflected a question at his doorstop in Zuccoli (in the Northern Territory) by saying the treasurer had addressed the issue.
Josh Frydenberg has said the policy allows first home buyers access to a total of $5bn of super. The policy will facilitate them to buy $100bn of housing.
Morrison told Today Extra the policy had been worked on for "many months":
It has been carefully thought through and informed by Treasury analysis. The key point is the hardest thing to do when buying a home is to get that deposit … There were about 164,000 first-home buyers last year. That's up from around the level of 100,000. Our policies are getting people homes but it's getting tougher. That's why we think they should be able to have access to their own money. It's theirs! They saved it. They earned it through their superannuation. And where it can help them get into that first home, they should have the choice about that.
But note the Coalition policy requires people to pay back into superannuation when they sell.
Morrison was also grilled about why the government hasn't met its targets for disability housing. He promised to "double down" on the targets and pursue them "enthusiastically".