Voluntary-assisted dying laws pass NSW parliament
We will have more for you soon
South Australia reports five Covid deaths
There are more than 4,000 infections in SA today as well.
We will be hearing from Jim Chalmers and Katy Gallagher about Labor's costings in just under an hour (1.30pm EST).
Covid will have an impact on voting as well – if you haven't organised a postal vote before 6pm yesterday, you are not eligible for the phone vote: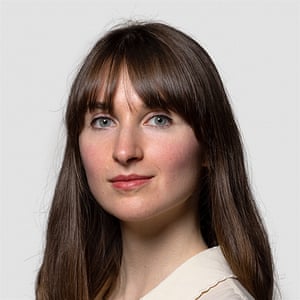 Natasha May
The Nationals appear to be turning up the heat with alleged smear tactics against Independents running in the rural Victorian and mid-north NSW coast seats of Nicholls and Cowper.
On Wednesday night constituents in Cowper got text messages linking their Independent candidate Caz Heise to the Greens, days after Rob Priestly was linked to Labor, both authorised by the National Party.
But whoever's behind the text messages in the Nationals party HQ seems to have either done a shoddy copy and paste job, or else election fever is getting to their head seeing the Independent threat merging into a singular bete noire.
Guardian Australia has seen a text message received by a Cowper constituent referring to "Caz Priestly."
Constituents in Nicholls have also been receiving letters purporting to be concerned neighbours such as "Andy", "Liz" and "Beth" – no surnames listed. "Liz" said "I don't like the way [Priestly's] getting endorsements from the Dan Andrews Government" – with small print endorsement by the Nationals at the bottom.
While Priestly has said the Nationals message that he is linked to the Labor party is false, the Cowper text messages take advantage of Heise's admission in an interview on Australian Story Monday night that she used to be a Greens member.
In the interview Heise said "at times in my life, I have been a member of different movements. At one stage I was a member of the Greens. Another stage I've been a member of the union movement, the Nurses Association. But none of them resonated enough with me to step up and actually represent my community."
Antoun Issa's last fact check for the election campaign looks at Scott Morrison's claim that a 5.1% minimum wage increase will hurt inflation.
(Spoiler: it won't.)
Another interesting fact – corporate profits have gone up 21.9% over the course of the pandemic.
Covid and illness lead to drop in working hours
Peter Hannam
The labour figures include a few interesting titbits, including WA's jobless rate now at 2.9%, down from 3.4% in March. That's just ahead of 3.1% in Canberra (pre-"efficiency dividend", perhaps), which is better by 0.3 percentage points.
A big mover, though, was NSW, the most populous state, with the jobless rate down to 3.5% (from 3.9%), while Victoria went slightly the other way to 4.2% (from 4.0%). Queensland and SA both landed at 4.5% from different directions, with Tasmania zooming from 4.5% to 3.8%. NT, since you asked, was rock solid on 4.1%.
Overall the picture was a (revised) steady as it goes, nationally for the month:
Nature and Covid, played different roles. On the one hand, the flood crisis in Queensland and NSW eased a bit so that the number of people working fewer hours because of disruptions sank from more than half a million to about 70,000.
On the other hand, the rising numbers of Covid cases in April meant the number of people working reduced hours due to illness continued to be high, according to Bjorn Jarvis, head of labour statistics at the ABS:
Around 740,000 people worked reduced hours in April because of illness, almost double what we usually saw in April before the pandemic.

Of these people, around 340,000 worked no hours, which was around triple what we would usually see.
And yet Covid has barely featured during the campaign.
Queensland records two Covid deaths
The state has also reported more than 6,000 cases.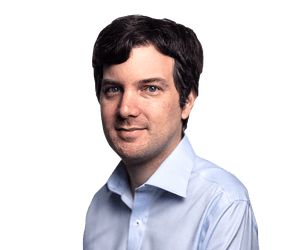 Daniel Hurst
The issue of Australia's participation in next week's Quad summit in Tokyo came up during a White House press briefing overnight. The national security adviser, Jake Sullivan, noted that the president, Joe Biden, would take part in the second in-person Quad summit "alongside the prime minister of Japan, the prime minister of India, and the prime minister of Australia":

And we believe that this summit will demonstrate, both in substance and in vision, that democracies can deliver and that these four nations working together will defend and uphold the principles of a free and open Indo-Pacific.
Sullivan said Biden, while in Tokyo, would also launch "a new, ambitious economic initiative for the region: the Indo-Pacific economic framework – IPEF, as we affectionately call it".
(Side note: the US has been struggling to come up with a coherent economic vision for the region after pulling out of what is now known as the comprehensive and progressive agreement for trans-Pacific partnership. Australia and Japan helped keep that alive after the US withdrawal.)
Sullivan also pointed to the Aukus security partnership, which brings together the US, Australia and the UK, and cited the EU's Indo-Pacific strategy as an example of "the extent to which European countries are increasingly invested in the Indo-Pacific".
Then on to questions:
Q: It's about the Quad summit. And there is a possibility that Saturday's election in Australia will not produce a winner in time for someone to go to Tokyo to participate in the Quad summit. So what contingencies are there? Will the one meeting go ahead if Australia cannot participate?
White House press secretary Karine Jean-Pierre:
I believe that the Quad meeting will go ahead. I don't have any more specifics than that about the — you know, how that's going to affect any further, deeper. But from what I understand, and even Jake said this, that there's going to be a Quad summit. It's going to happen. We can – we can talk more about the specifics of what will – you know, what it will look like with Australia.
(Translation: Watch this space, but we're watching like everyone else.)
A very quick look through the April unemployment figures shows the participation rate has fallen, and while full-time jobs did increase (92,400,) part-time jobs decreased by 88,400.
Unemployment at 3.9%
Peter Hannam
Australia's jobless rate in April has just landed and it's 3.9%, steady with a revised 3.9% for March.
That's the last major economic number from the ABS during the campaign, book-ending a busy period that included inflation figures reaching the highest point since 2009 (using the rate), a subsequent Reserve Bank rate rise that was larger than most predicted, and yesterday's barely budging wage growth.
The unemployment rate has been hovering at the lowest level for about half a century for a few months. That's a plus, obviously, for people looking for work and for those who had been worried about keeping their jobs during the pandemic.
For comparison's sake, New Zealand's jobless rate sank to 3.2% by the end of 2021, while the US is lately at 3.6% and the UK 3.8% (to name nations we often compare ourselves to). We're doing better than Canada at 5.2% and the average of the euro area at 6.8% but Germans and Japanese are in economies with jobless rates starting with a "2".
The economy added 4,000 jobs, fewer than the 20-30,000 jobs expected by economists although monthly numbers can be tricky to predict.
More to come shortly.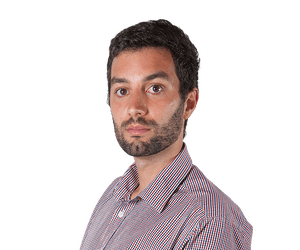 Paul Karp
Scott Morrison has spoken to 2SM Radio.
He continued his general confusion about whether being a bulldozer is a good thing or not, by noting that being a bulldozer "helps get stuff done". It really is a case of being all things to all people – promising to continue the supposed strength he showed in the pandemic, but also promising greater empathy.
Asked about the teal independents, and how many will win, he replied:
My intention is they take none. The reason is: who are they? And who's behind them? Big money coming out of Melbourne trying to buy seats. They've got policies that will shut down the economy … treasurer Josh Frydenberg is so essential to the future of the government, to the future of the parliament. These guys turn up – they won't tell you how'd they'd vote but want you to vote for them. I think will cause weakness in the parliament at a time we can't afford it … They're a dangerous group, nobody knows who they are or who's behind them.
Morrison said Simon Holmes à Court tweets describing John Howard as the "angel of death" were "despicable – it made me want to throw up".
Asked why he is steering clear of marginal seats, Morrison replied he is not – he is campaigning in seats where it is a choice between the Coalition and Labor (not independents and the Coalition).
And yet he didn't campaign in Brisbane, Ryan or Longman on his latest Brisbane trip. Nor in Bass today in Tasmania. No, he is steering clear of places where he is a liability – and a great many of them are marginals.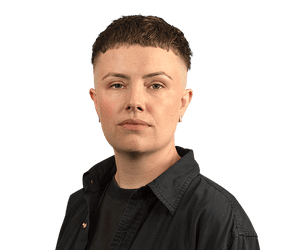 Cait Kelly
Ninety electoral officers in Hobart have been impacted by Covid in the last 24 hours, the Australian Electoral Commission has said, meaning they will not be able to be at polling booths on Saturday.
It follows the announcement yesterday that a number of booths in Queensland, SA and WA may not open as planned.
AEC digital engagement director Evan Ekin-Smyth said there were enough staff in Hobart to cover the shortage:
[It's] an example of the challenge, particularly in Covid times. We have staff lined up, we feel confident, even despite that level of drop within one day.

We've got people dropping out around the country, but we're adding people too. Of the 7,000-odd polling places we're not worried about most of them.
The AEC has 15,000 electoral officer positions, with a register of 250,000 people who are keen to jump in and help. But it thins out in some regional areas, Ekin-Smyth said:
We've identified ones in regional Queensland and SA in danger at the moment of not being able to open. It's an incredibly difficult challenge with Covid.
Always gracious:
Not sure if it's an OMG moment, given that so many people in the country have it, but Pauline Hanson told Sydney radio KIIS FM, when asked how she was:
Do you really want to know? I'm up the shit. I've got Covid.
At least that is what I think she says, as she is coughing.
Hanson adds that she is fine and hasn't been in hospital.
And he finishes with a question about Luca:
I spoke to Luca and spoke to his mum. Luca is in great shape – probably came off a little better than I did last night because I hit the ground with a great thud. He's a great sport and kid. He shared with me his young sporting highlights. He told me he got three hat-tricks with a goal, he's got a story to tell his mates today and I suspect a yarn he'll be able to spin for many, many years to come. Thanks very much, everyone.
'I have demonstrated the empathy that comes with action,' PM says
Q: You said you'd be more empathetic, you have just bulldozed through multiple questions on the cost of living and what comfort should be there for people. Where is the empathy? And secondly – for those who are seeing prices rise, where should they be cutting their personal spending?
Scott Morrison:
I want wages to rise and everything I do everyday is designed to achieve ensuring Australians get paid more. I have – and with Jenny on many occasions, have sat with people in their worst of times and their best of times and this drives me every single day to ensure that Australians can improve the quality of their life and the standards of their living.

It's why we fought so hard to ensure 2,900 new and amended the listings for putting on the pharmaceutical benefits scheme so people who are struggling with terrible conditions, like cystic fibrosis and spinal muscular atrophy, and all of these. If you can't manage money, you can't put these medicines on the pharmaceutical benefits scheme. Last time Labor was in power, they didn't manage money, they lost control of the borders, and they had to not put medicines on the pharmaceutical benefits scheme. So …
Q: That doesn't answer the question where is the empathy though?
Morrison:
What I have been able to demonstrate is the empathy that comes with action. And when you understand the pressures that Australians face, you do take action and the most important action a prime minister and, indeed, a treasurer and a government can take, is to ensure that our economy is strong and to ensure that our finances are well-managed because when you can't do that, Australians lose out.

Labor cut our defence forces. Labor couldn't list medicines. Labor lost control of our borders last time they were let into government. They promised they'd be a safe option. They weren't. It took us six years to repair the budget after what they did to it when they were in government …

And that's why this election is so important because you are going to decide who is going to be in control of the purse strings over the next three years.

Are we going to have a Labor party and a Labor leader that doesn't know their way around the economy and is a complete loose unit or is it going to be a government who understands how the economy works, has put in place budgets that have actually made our economy stronger?

That is the choice Australians are going to get to make.

They're also going to decide on Saturday whether they can get access to their own superannuation to buy their own home.

Now, when I'm listening to Australians who want to buy their own home and listening carefully to the challenges that they're facing, they want to be able to get access to their own superannuation and their own money and they want a government who treats it like their own money, not as if it's their own.

That's why we're always for lower taxes, we're for lower taxes, because we know that it's your money and we want you to keep more of your own money.
[Journalists try to interrupt but he keeps going through the questions]
Q: The federal government's fault or actions they took 25 years ago as to why the ACT and the Northern Territory might be the only jurisdictions in this country that will not have voluntary-assisted dying, removing that ban is not about the territory suddenly having voluntary-assisted dying, it's about their right to choose. Why won't the Coalition government commit to doing that? Or do you think that Territorians are second-class citizens?
Scott Morrison:
There are differences between territories and states and that is under our constitution and we're not proposing any changes to that.
Q: Prime minister, we all pay all the same taxes.
Morrison:
Many residents of the ACT joining me here today in Tasmania today I know. Territories, states, have different authorities that are vested in them and I'm not proposing any changes to those arrangements … Any questions on Tasmania? Other than the ACT!