Albanese says energy policy was constrained by 'government at war with itself'
The PM is next asked about a timeline on introducing a capacity mechanism, and Albanese lashes the previous government, as well as comments in the media that have blamed Labor for the crisis:
We will work towards making sure that these issues are dealt with in a timely manner and that energy security is improved in the shortest time possible.

Let me say this – we have had almost a decade of delay and denial. We had 22 policy announcements and none delivered when it came to energy. For the first time in a decade, Australia now has an energy policy.

What has been the big constraint is a government that has been at war with itself, the Liberal party with other members of the Liberal party – including, if Josh Frydenberg's proposal had been approved, the [National Energy Guarantee] – and it was approved by the Liberal party caucus not once, but twice. But then they decided they would knock off Malcolm Turnbull, rather than have an energy policy. That is what happened here.

The National Energy Guarantee disappeared off the platform and wasn't replaced by anything. I note we have had one former senior minister say on the weekend: 'Labor has had nine years in opposition to prepare for being the government and they should have solved this problem in the one month that we have been in office.'

The truth is we want to put in place measures as soon as possible. We will work … with the energy ministers, and I contrast the work that Chris Bowen has done, sitting down with energy ministers from state and territories across the political spectrum and getting an outcome, an outcome that was never achieved in a decade under the former government.
Richard Marles announces visit to India and first bilateral defence meeting
The deputy prime minister and minister for defence, Richard Marles, has announced he will visit India from 20-23 June 2022.
He said:
Australia and India are comprehensive strategic partners. I am committed to strengthening Australia's defence and security cooperation with India.

I am looking forward to meeting with my counterpart, defence minister, Rajnath Singh, and holding our first bilateral defence ministers' meeting.

Minister Singh has been instrumental in advancing India-Australia defence ties and I look forward to working with him to enhance the defence pillar of our comprehensive strategic partnership.
Marles said India was one of Australia's closest security partners and the government is focused on revitalising Australia's historically deep engagement with our partners across the Indo-Pacific.
The rules-based international order that has brought peace and prosperity to the Indo-Pacific for decades is experiencing pressure, as we face shifts in the geostrategic order.

Australia stands ready to work closer with India in support of an open, inclusive and resilient Indo-Pacific.
Bowen says 'consumers come first' in energy market
And we are back on energy – with Bowen being asked what he thinks of the behaviour of the generators:
Consumers come first. The regulator has actioned to ensure that consumers come first. As you know, the Australian Energy Regulator wrote to all generators, I think it was last week or late the week before …

Also, the Australian Energy Regulator is on the public record, made her expectations clear and direct last week, and she has my 100% support in doing so.
We are pivoting away from the energy crisis for a second – Bowen has been asked about Assange and gives this (wishy-washy) answer:
I'll leave most of that commentary to the foreign minister other than to say, as you would expect, the actions and activities of Government occur in many ways and occur in many forms and I know that the Albanese government will, within the powers that we have, ensure that all Australian citizens, regardless of where they are in the world, receive our due care and attention.
Capacity mechanism will achieve 'more renewables in the system', Bowen says
Bowen is asked if the national plan will prioritise renewables or will coal and gas still be in the mix?
If you read the paper, it runs through the options available. It runs through, for example, the potential to provide longer term contracts to new technologies which is not coal and gas, but to new technologies to provide them for certainty and stability to get into the system.

Everybody wants to see more renewables in the system, except for, I guess, the federal opposition, who just consistently show that they didn't get the memo from the electorate a few weeks ago.

The fact of the matter is that we'll get on with the job because everybody sensible and serious in the conversation wants to see more renewables in the system. And that what the capacity mechanism essentially will achieve.

It will provide that underpinning so that we can ensure that the system remains reliable as we undertake this massive transformation. Much more than a transition – this massive transformation of more renewables into the grid. That's what we were elected to do.
Bowen is asked about the Greens' stance that coal and gas staying in use will prolong climate change:
What I'll be focused on is getting on with the job. The Greens can have their position, but those in charge of implementing this are the ones who will get on with the job of delivering a capacity mechanism.

Which as I said, to perhaps go directly to your question, will underpin emissions reduction, assist and complement emissions reduction. That's what we'll do. The Greens can have their position but we'll get on with the job of reducing emissions.
Chris Bowen says capacity mechanism will provide framework with states able to make their own changes
Bowen says the capacity mechanism will work as a national framework – but states will be able to implement energy changes of their own accord.
The states are working cooperatively with me. I said that the states could implement this in a way suitable to their needs, which they will be.

And I said that there's a different mix of [energy] in each state … which is a statement of fact. What we will do is provide the framework through the capacity mechanism, and that's exactly what we'll do in relation to the previous answer, so that there's a national framework for that action to occur in.

That's what's been lacking in this country – a national framework.
Coal plants still 'play a very important role', Bowen says
Bowen has been asked how important coal plants are in the short term?
In the short-term, they play a very important role, absolutely. And their failure has been by and large … There have been many factors including geopolitical, by and large what is driving the factors in recent weeks.
'Every bit of existing technology' needed in short term including coal, Bowen says
Bowen is asked if the best thing to do is to fix the coal power plants:
The Energy Security Board are saying that the mix of technology should be in the mix. Of course, existing coal-fired generators have to be repaired and are being repaired.

It's the size of the challenge that we have, that they're in such disrepair and that this has been a crisis primarily led by the failure of coal-fired power generation. And all of us have been working to fix that – private companies, states and territories and myself and Aemo. All of us.

That's quite separate to a capacity mechanism going forward, which will need to encourage new technologies and to encourage technologies which will need the capacity mechanism to support them. I'm thinking there, particularly, of pumped hydro, which has a huge role to play, but a capacity mechanism could underpin the investments.

In the short-term, yes, of course, we need every bit of existing technology firing.
Chris Bowen says capacity mechanism will ensure reliability while energy system undergoes 'massive transformation'
Bowen:
I'm very, very confident that the goodwill that has been displayed around the table between state and territory energy ministers and myself will continue to be reflected, and we will develop a capacity mechanism which works for the task at hand, which is to ensure reliability as we undertake this massive transformation in our energy grid to being much more renewable focused, to being focused on achieving the climate ambitions, but also achieving so in a way which does, in no sense, undermine reliability for Australians.

That's what a capacity mechanism must do and will do. And it's what we'll be for in the coming weeks and months to catch up on the decade of delay. We're working hard and fast to make sure that we get it right and that's exactly what we'll continue to do.
Energy minister Chris Bowen gives press conference
The energy minister, Chris Bowen, is speaking live in Sydney now.
Hello everyone! This is Cait Kelly and I will be with you for the rest of the day. You know the drill – you can ping me on Twitter @cait__kelly or email: [email protected]
Let's get into it!
With that, I will hand the blog over to Cait Kelly, thanks for reading.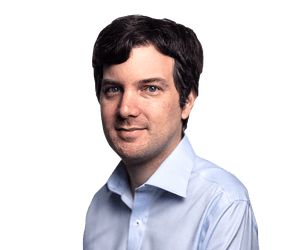 Daniel Hurst
Analysis: A look at Anthony Albanese's past comments on Julian Assange
Returning to the prime minister's comment that he stands by what he has said in the past about Julian Assange:
Anthony Albanese's answer suggests he will pursue the issue behind the scenes. But it may be worth reminding readers about the comments he made while in opposition about Assange.
In mid-December last year, Albanese responded to an earlier British court ruling by suggesting Assange had already paid the price for the publication of classified information. Albanese told ABC Radio Northern Tasmania on 15 December:
Well, I've said for some time that enough is enough. The fact is that you have the circumstances whereby the person who has actually leaked the classified information to WikiLeaks is free, is walking around, isn't incarcerated.

But the person who published that information remains in jail in Britain awaiting the extradition procedures that the United States is taking place.
That was a reference to former army intelligence analyst Chelsea Manning, who was released in 2017, when Barack Obama commuted her 35-year military prison sentence in one of his final acts as president.
Albanese went on to say in the 15 December interview:
I don't always agree with Barnaby Joyce. But what he's spoken here is consistent with what we argued when the trial in the UK of Julian Assange found that he was at risk in terms of his mental health circumstances.

He has paid a big price for the publication of that information already. And I do not see what purpose is served by the ongoing pursuit of Mr Assange. He is an Australian citizen as well. And with that should come an obligation of the Australian Government to ensure that he receives appropriate support.
In April, Assange's father, John Shipton, said the election of a Labor government would be a "great opportunity" to free the WikiLeaks co-founder.
Shipton said he had had several lunches with Albanese and had been assured the then opposition leader would do "whatever he can" to free his son.
On Friday two of Albanese's ministers – Penny Wong and Mark Dreyfus – issued a statement saying the Australian government believed the Australian citizen's case had "dragged on for too long and that it should be brought to a close" and that the government would "continue to express this view to the governments of the United Kingdom and United States".
A recap on the push from Labor backbenchers for Albanese to remain true to his values:
David Hicks example shows Albanese could act on a 'more justifiable case', says Bob Carr
Sticking with Carr for a moment, I thought he also gave an interesting answer as to how instructive the David Hicks case was to Julian Assange's situation?
(Hicks was detained by the United States and placed in Guantanamo Bay detention camp from 2002 to 2007 after attending al-Qaida training camps and meeting Osama bin Laden. He was later transferred to Australia after an intervention fro the Australian government).
Here is what Carr had to say:
If a conservative prime minister of Australia, John Howard, raised this with George Bush – 'we're a very good ally, we're entitled to a bit of consideration about the legal status of an Australian citizen caught up in the ferocious and very punitive American justice system' – then Anthony Albanese is entitled to do it about an all the more justifiable case.

This guy is not accused of terrorism. Assange is accused of publishing material given him by an American citizen who has enjoyed a commuted sentence from Washington. That's it. That's his offence.

And the injustice of that, and the effect it would have on Australian public opinion would be enough, I think, to have Joe Biden say, well, listen, I'm reluctant, but you guys are such good allies, out of respect for you and the great Australian people, and recognising their support for our alliance relationship, I will – I will grant your request.

But then I think Australia comes in behind that to protect the president that does the right thing by us. Let the Republicans in Washington know it was done by Australian request and don't make an issue out of it.

I don't think it will be an issue because it's not front-page news. You're more likely to have important components in American opinion, New York Times, Washington Post, say it's the right decision because it has a bearing on the freedom of the media.
Carr says Assange case 'simmering issue with Australian public'
Just before the PM stepped up for his press conference, former NSW premier and foreign minister Bob Carr was on ABC News talking about Julian Assange.
Carr said he believed Albanese had a good enough relationship with Washington to call the US president, Joe Biden, and have a discussion on Assange.
But interestingly enough, Carr said the reason to do this was to preserve "Australian public support for the US alliance". He said that if Australians saw Assange "in chains", there would be a "big reaction":
The key argument is about Australian public support for the US alliance. And all that goes with that. If the Australian public see an Australian being persecuted in this fashion, if they see footage of Assange in chains, taken out on the tarmac to be put on a CIA aircraft and taken to the US for trial, one that will be allegedly stacked against him, and then imprisonment in a very harsh US federal penitentiary, there will be a big reaction.

This will be reflected in the teal and third party sentiment revealed in the last election. You would see how Australians would see that Chelsea Manning got off with a pardon, a commutation, but the Australian who published material given to him by the brave Chelsea Manning is being persecuted and will face life in prison.

That will ignite Australian public opinion. If you want to see the demonstrations and the questions of how the alliance is working in practice, proceed with this.

My strong advice to American friends is quietly let this go, otherwise you'll feel a hostility to the way the Australian-American alliance works, that isn't in the interests of either country.

This is a simmering issue with the Australian public.

And I think the new government is politically astute enough to realise if this comes to a trial in Virginia somewhere, and a conviction of Assange, the sheer injustice of an Australian being treated like this, where his American partner, Chelsea Manning, being pardoned, will ignite Australian public opinion in a way that would hurt the government if it were to happen.
Issue of transgender athletes is up to sporting bodies, Albanese says
And the final question was on transgender athletes in elite sports, with Albanese only saying that the issue should not have been brought up during the election:
This is one of the reasons why this issue shouldn't have been – there shouldn't have been an attempt to make this a political issue during the last federal election campaign.

Guidelines are very clear that it is up to sporting bodies. They will make their decisions based upon their assessments and that is appropriate. We shouldn't use vulnerable people, put them in a situation whereby one side or any side of politics tries to seek a political advantage over that.
Daniel Andrews says experience with Bowen 'night and day' compared to Angus Taylor
The Victorian premier, Daniel Andrews, is next asked about the energy crisis and capacity mechanisms, and while he reiterated that he believed the future was in renewables, he added an interesting comment on his dealings with the new energy minister:
Coal and gas are still part of our mix. Are they part of our future? I can tell you I have these companies coming to me all the time. They can't get finance for maintenance.

We can't have them run to the exits and leave us without the base load we need, but the time has come to stop talking about transition and to get on and make it. That is why we have a partner in Canberra who knows climate change is real, knows that the cheapest and best and most reliable form of new energy is renewable energy, [which] is so, so refreshing and so critically important.

If I can finish with this – I wasn't at the meeting, but I have had a pretty good briefing from our energy minister. Night and day, compared to however many meetings she had to be subjected to with Angus Taylor as the minister, night and day. Chris Bowen in one meeting has done more to secure our energy future than the previous government did in nine years.