Lowe says Australians should prepare for higher interest rates
Reserve Bank governor, Philip Lowe, has continued addressing the American Chamber of Commerce this morning. He says Australians should prepare for higher interest rates.
Adding to his comments about doing whatever was necessary to address inflation, Lowe warned that interest rates were still "very low" for an economy facing such high inflation and low unemployment:
As we chart our way back to 2 to 3% inflation, Australians should be prepared for more interest rate increases.

We decided to make a bigger 50 basis-point adjustment on the basis of the additional information suggesting a further upward revision to an already high inflation forecast.

The board also gave consideration to the fact that the level of interest rates was still very low.

I want to emphasise though that we are not on a preset path.

How fast we increase interest rates, and how far we need to go, will be guided by the incoming data and the board's assessment of the outlook for inflation and the labour market.
Here are the latest coronavirus numbers from around Australia today, as the country records at least 59 deaths from Covid-19:
ACT
Deaths: 3
Cases: 869
In hospital: 87 (with 1 person in ICU)
NSW
Deaths: 7
Cases: 7,805
In hospital: 1,499 (with 57 people in ICU)
Northern Territory
Deaths: 0
Cases: 232
In hospital: 17 (with no people in ICU)
Queensland
Deaths: 4
Cases: 4,797
In hospital: 491 (with 7 people in ICU)
South Australia
Deaths: 11
Cases: 2,270
In hospital: 230 (with 9 people in ICU)
Tasmania
Deaths: 0
Cases: 1,001
In hospital: 41 (with 2 people in ICU)
Victoria
Deaths: 28
Cases: 7,507
In hospital: 434 (with 21 people in ICU)
Western Australia
Deaths: 6
Cases: 4,885
In hospital: 259 (with 8 people in ICU)
NSW early education plan is 'once in a generation' investment, says Kean
From AAP:
The NSW government says its $15.9bn worth of budget commitments to early education represent a "once in a generation" investment in children across the state.
The government handed down its 2022/23 budget on Tuesday, announcing the massive spending on initiatives for early childhood education and child development over the next decade.
The centrepiece of the budget's education initiatives was the multi-billion dollar investment in early eduction, including $1.4bn over four years to provide affordable preschool across the state.
Other measures for early learners were $281.6m over the forward estimates to boost the number, quality and retention of early childhood educators and teachers, and $112.2m for developmental checks in preschools.
There was also $37.9m to boost before- and after-school care and $24.7m to support and guide early childhood education and care service providers.
The treasurer, Matt Kean, said the government understood that a "great education can propel a person up the ladder of opportunity".
"We know that the first five years of a child's life can set them up for success at school and beyond. Ninety per cent of a child's brain development occurs in these years," Kean said in his budget speech on Tuesday.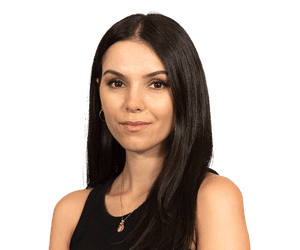 Benita Kolovos
Victorian opposition confirms support for treaty process
The Victorian opposition has announced it will support the establishment of an independent authority to oversee the state's treaty negotiations, though ousted Liberal MP Tim Smith says he will cross the floor to vote against the bill, describing it as "illiberal and divisive tokenism".
The opposition leader, Matthew Guy, and the Nationals leader, Peter Walsh, confirmed the Coalition's position on the Treaty Authority Bill following a party room meeting on Tuesday.
"The Liberals and Nationals are committed to advancing the treaty process in Victoria in a way that supports self-determination and reconciliation while strengthening community and connection to country," the spokesperson for Aboriginal affairs, Walsh, said in a statement.
"Treaty is deeply personal, meaning that the road to achieving it will be different things to all people.
"Moving forward we must continue to ensure this process is delivered in a way that respects, and strives to meet, all the community's ideals and expectations, while contributing positively to reducing disadvantage for Aboriginal Victorians."
Federal government won't compensate states on stamp duty – Chalmers
Lastly, Chalmers is asked about NSW abolishing stamp duty for first homebuyers, and if they'll help out:
We have extreme pressures in our own budget. The commonwealth budget is in, in lots of ways and by most measures in a far weaker position than the state budgets.

And so when it comes to reforms that states are engaged in, whether it is the tax system or otherwise, it is a matter for them. We are prepared to facilitate a discussion about tax reform at the state level but we need to recognise we don't have billions lying around to compensate states for the decisions that they take off their own bat. That is the reality.
I think that's a strong no there.
Chalmers would like to see Assange case concluded
That case has been dragging on, we would like to see it concluded. I will leave commentary to relevant spokespeople.
Home affairs minister in Sri Lanka making Australian contribution – Chalmers
Chalmers is asked about the situation in Sri Lanka and if we should be doing more to help:
We have a role to play in helping our friends through an extremely difficult period. Clare O'Neil, home affairs minister, is in Sri Lanka as you know doing a really important job, which is engaging with Sri Lankan friends to ensure we are making our contribution.

The price pressures on Sri Lanka, the inflation change, how that is feeding through to social unrest and difficulties in broader communities and society should be a concern to all of us. Part of that is the role that is playing in pressures on people smuggling and asylum seekers.
Chalmers says high inflation is driven by domestic and international factors
As I have said before, Australians are focused on what this means for us here in our own country, the focus. The governor made it clear there are some domestic sources of inflation as well. Our energy policies have been part of the story for too long.

What we are seeing and at here in at the energy market, in particular, is the cost and consequence of nearly a decade of energy policy chaos.
Chalmers says government is dealing with Coalition's 'legacy of waste'
Chalmers says he won't predict how high-interest rates will go up:
There is an important role for the independent reserve bank here but also for the government to make sure we can grow our economy without adding unnecessarily to these inflationary pressures.

That is what childcare changes, trading changes, our energy policy, the whole economic agenda in one way or another is about – making the economy more resilient, making it grow without stress from inflationary pressures, dealing with these cost of the living issues … we make a start on dealing with this legacy of waste and rorts we have inherited.
Inflation will get worse before it gets better – Chalmers
Chalmers has been asked is inflation will get to 7% and what the government is doing to avoid it:
It remains to be seen. The expectation across the board is that inflation will get significantly higher than the 5.1% that we saw in at the March quarter. I have said that, as well as the Treasury secretary and reserve bank governor – we have made the point that inflation will get worse before it gets better.

I will update the government expectations and forecasts for inflation when I provide an economic statement to parliament when it returns to the end of next month. Inflation will be really important.
Chalmers 'cautiously optimistic' about future of economy
Chalmers has been asked if he agrees with the reserve bank that a recession is unlikely. He said:
That is our objective. We are not working on the expectation at this point of that risk occurring or evacuating. I have said a number of times, you know, we have reason to be cautiously optimistic about the future of our economy but first, we need to navigate these difficulties which are right ahead of us.

The fact of the matter is that the economy is more bondable than it needs to be to these kinds of shocks, because we have had that wasted decade.
And before we get into questions, I'll hand the blog over to Cait Kelly. Thanks for reading.
Chalmers says he wants to crackdown on 'dodgy behaviours' in energy market
The treasurer has continued, saying he wants to maximise the ACCC's monitoring role, to be able to stamp out "dodgy behaviour":
Energy is a big part of the inflation story. I have maximised the ACCC's monitoring role when it comes to energy markets. We want to know if there are any dodgy behaviours going on.

We don't want to see dodgy markets behaviour.

We want to see the ACCC empowered to make recommendations to the government on the best mix of regulations based on detailed information that they provide us after having a proper look at what is going on here. We won't tolerate dodgy behaviour when it comes to pressing in energy markets. There is enough inflation and energy. It is tough enough for families and pensioners and industry when it comes to dealing with these skyrocketing energy costs.

I thank the ACCC for the positive way they have responded to my request to maximise their role here, to engage in a thorough, robust monitoring of energy prices, and to make recommendations to others about any further steps which may be necessary, based on the information that they provide. There is an important role for the regulators here, they have been exercising their role I think with a degree of professionalism.
Chalmers says 'expectations across the board' that inflation will rise
The federal treasurer, Jim Chalmers, is addressing the media now, and said he welcomed RBA governor Philip Lowe's "candour and frankness", and added that expectations are that inflation will get worse.
I want to welcome and thank governor Philip Lowe for his candour and frankness today, speaking about this inflation challenge in our economy. The expectation across the board is that inflation will get worse before it gets better and that interest rates will get higher as well.

This is making life very difficult for Australians already, and for Australian industry, as the prices for goods and services and supplies go through the roof. And as interest rates rise further, as flagged by the Reserve Bank governor it will obviously make it harder for Australians to service their mortgages as well, so this is really difficult, and I welcome the candour and frankness with which governor Lowe has described the challenges before us. We have got a lot going for us in this country and our economy but we can't just pretend away that these big challenges, that we confront in the next six or 12 months in particular.

It is possible to be optimistic about the future of our economy and country while also recognising we have to navigate together are really tricky, difficult combination of circumstances.