Bowen defends decision to suspend energy market
We are off and running, with energy minister Chris Bowen the first politician in the media this morning, telling ABC News that he is confident there won't be the need to suspend the energy market again this winter.
Bowen defended the decision taken by Aemo to suspend the market, saying commentators and politicians that have protested against it "don't know what they are talking about":
We have enough generation in the system. Generators are bidding too and we have excess supply for today. That's good news and what we hope and expect. Obviously, we'll continue to monitor the situation very closely over the next 24 to 48 hours and we'll return step by step, carefully. I said before that this could be a bumpy winter.

We have a lot more supply and I want to thank Aemo and the energy generators and everyone who worked hard to manage to avoid any blackouts and load shedding and that's been working closely with the commonwealth and the states and territories as well.

Aemo was operating under the law of the land and they were doing what they had to do and Aemo gets a lot of the credit for managing to work to keep the lights on and to keep the system operating. They had to make a big call last Thursday and did so with my full support and the support of the state and territory ministers.

I saw some ill-informed commentary from some in politics who don't know what they're talking about, but it's what we needed to do and the system worked. Aemo worked very well. I'm going there this afternoon, to Aemo, to talk to the staff who worked so hard over the last week or so to make this system work. It's been a tough situation and it was a big call, but we will do what we have to do as a government.

They will do what they have to do as an operator to keep the lights on. Consumers come first.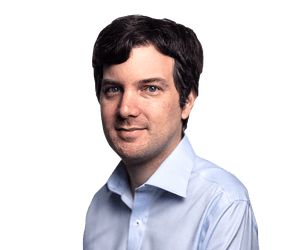 Daniel Hurst
Marles acknowledged that deeper Australian-Indian security cooperation was "often seen as a response to a rising China".
But he said it "would be wrong to assume, as some commentators tend to, that China is at the centre of every decision". He explained:
We all expect a more powerful China to have a stronger say in regional and international affairs. But what is important is that the exercise of Chinese power exhibits the characteristics necessary for our shared prosperity and security. Respect for agreed rules and norms. With trade and investment flow based on agreed rules and binding treaty commitments. And where disputes among states are resolved via dialogue, and in accordance with international law.

This is vital when it comes to the rearmament we are witnessing in the Indo-Pacific.
Marles went on the stress the need for openness around China's military build-up. Similar to language he used during his recent visit to Singapore for a security summit, Marles said Australia did not question the right of any country to modernise its military capabilities consistent with its interests and resources.
But Marles – who met with his Chinese counterpart in Singapore, ending the diplomatic freeze with Australia – said said large-scale military build-ups "must be transparent and they must be accompanied by statecraft that reassures" in order to avoid driving an arms race:
China's military build-up is now the largest and most ambitious we have seen by any country since the end of the Second World War. It is critical that China's neighbours do not see this build-up as a risk for them. Because without that reassurance, it is inevitable that countries will seek to upgrade their own military capabilities in response.

Insecurity is what drives an arms race.

India's own experience illustrates this maxim more than most. The assault on Indian forces along the Line of Actual Control in 2020 was a warning we should all heed. Australia stood up for India's sovereignty then and continues to do so now. It is vital that China commits to resolving this dispute through a process of dialogue consistent with international law. The global rules based order matters everywhere, including in the highest place on earth.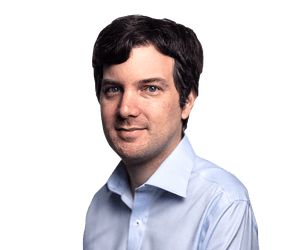 Daniel Hurst
Richard Marles in India
The deputy prime minister, Richard Marles, has vowed to "place India at the heart of Australia's approach to the Indo-Pacific and beyond".
Marles, who is also defence minister, used a speech to the National Defence College in New Delhi last night to say the Aukus deal with the US and the UK was "just one partnership" and ties with India were also important.
When I look out at the world, India stands out.
Marles, who will soon by flying from India to Rwanda to join the Commonwealth heads of government meeting, spelled out what he saw as the current strategic challenges:
Our world – and our region – faces the most serious strategic confluence of events since the end of the second world war: intensifying strategic and geo-economic contest, the return of war in Europe, growing climate risks, and enduring pandemic impacts, all of which are driving inflation, supply chain shocks, and de-globalisation …

As Australia's new defence minister, I come to the position conscious of a profound responsibility: to ensure Australia has the capability necessary to defend itself in the toughest strategic environment we've encountered in over 70 years.

It will involve a generational reinvestment in the size, capability and structure of the Australian defence force. In service of this goal, I have instructed my department to commence a new force posture review to inform decisions I expect to make in the months ahead.
(This is consistent with Labor's election promise to launch a force posture review.)
Marles went on to argue that Australia's cooperation with India in the Indian Ocean was "underdone". He said Australia and India could "afford to do more, not only bilaterally, but also trilaterally with others such as Indonesia".
He also promised that Australia would become "a more engaged and responsive partner to our Pacific neighbours". The ADF would "always be there for our Pacific neighbours. Be it in response to natural and humanitarian disasters, or the complex array of security issues we now mutually face."
Good morning, Mostafa Rachwani with you today, taking you through the day's news.
We begin with deputy prime minister Richard Marles' visit to India, which last night he vowed to place "at the heart of Australia's approach to the Indo-Pacific and beyond". Marles is there to reinforce the relationship between the two nations, with defence and trade at the forefront of conversations.
Back in Australia, the national energy market operator has this morning begun the process of lifting the unprecedented suspension of trading on the electricity market, confirming that the risk of "any shortfall has reduced markedly".
This comes as more electricity retailers are predicted to fail over the next year, as the new default market offers loom on the horizon, and with the Australian Energy Regulator likely to have to activate its "retailer of last resort" provisions.
And a NSW Greens MP says she will push for the release of internal briefing documents relating to the botched police operation targeting environmental protesters, saying the force used by officers was "extreme".
There is much happening, so let's dive in.